Cheesy quesadillas, rice, beans, fajita tacos, margaritas… is your mouth watering yet? Living in Texas, Mexican food is found all over, even in the smallest cities. Lubbock has no shortage of Mexican cuisine to choose from, but this is a list of the top 5 Mexican restaurants in Lubbock that you should pick for dinner tonight.
Pick #1: Albarran's Mexican Bar & Grill
Albarran's Mexican Bar & Grill is a top pick if you're feeling like Mexican tonight as it is a spacious two-story restaurant that also has a massive outdoor patio area for everyone to have a spot. The rave reviews online for their customer service, tasty meals, and live music some nights make Albarran's a must for any Mexican food enthusiast.
Pick #2: La Sirena
La Sirena, or "the mermaid" in English, is a family owned and operated restaurant here in Lubbock that prides itself on having the widest selection of tequila in the area and for its creative cuisine brought to you by executive chef/daughter, Jessica Fultz. La Sirena's atmosphere is tasteful with a courtyard overlooking a pond and bridge where their "mermaids" have been spotted on occasion.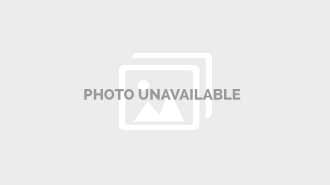 Pick #3: Picosos
Picosos is one of Lubbock's newest restaurants and has been thriving since the doors have opened, winning Lubbock's Best New Restaurant by AJ. Picosos brings more of a rustic modern touch to its style of Mexican cuisine. Their competitive lunch specials and a happy hour that lasts from 4-7 PM and 9-close keep customers coming back.
Pick #4: Leal's Tamale Factory and More
Leal's Tamale Factory and More is a hidden gem restaurant for Lubbock. Leal's has been open since 1957 in Lubbock and has stayed family owned and operated ever since. The family history of their recipes and restaurant can only be fully appreciated by dining in. Their in-house homemade flour and corn tortillas and chips and salsa come complimentary to their customers for an added bonus.
Pick #5: Montelongo's
Rounding off the list is another Lubbock family owned and operated restaurant, Montelongo's. The flavorful Mexican food served here is made from scratch every day and is as authentic as you can get. The Montelongo's family is so proud to be in the Lubbock community that they throw a massive party full of the food, music, and fun every June 1st free of charge for the entire neighborhood.